Our aim is for each piece to be unique.

We created Sthål because we love ceramics and the handmade feeling. That's why we often choose effect glazes that can react slightly differently from time to time during the firing process - which means that our ceramics sometimes vary in colour and appearance. For us, that's part of the magic of Sthål. We hope you feel the same way.  
Here you can see how beautifully the glaze changes.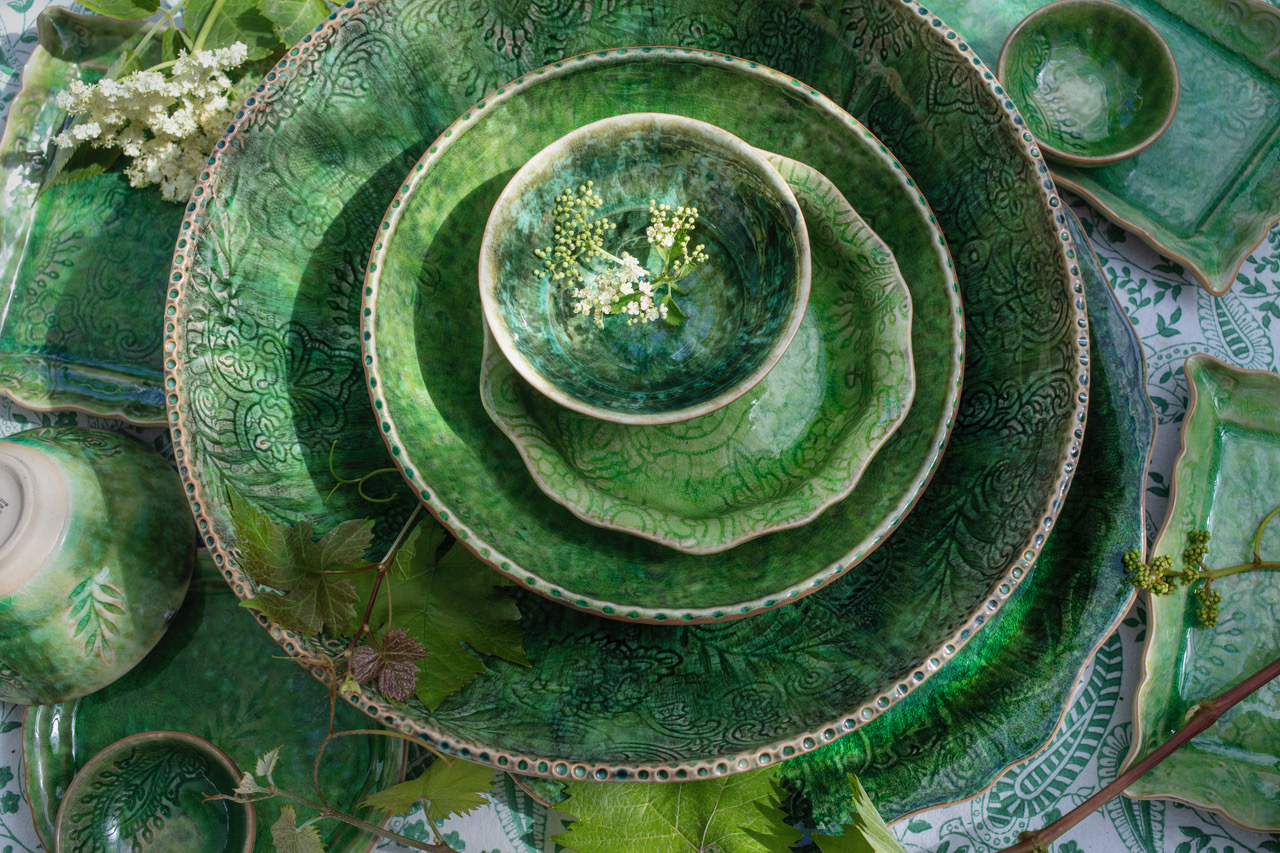 Arabesque is made of white stoneware clay that is fired at a high temperature to make it durable and waterproof. The glazes are carefully selected to make the food look extra appetising. The ceramic is ovenproof (up to 200°) and microwave and dishwasher safe. We work out all our shapes and prototypes in our studio in Stora Råby outside Lund. Colour shifts and variations in pattern depth are something we strive for. This is part of the design that enhances the unique expression. Each individual object has its own look because both the clay and the glazes are living materials. No two pieces are exactly alike. Please also note that the glazes Antique, Seaweed, Fig, Thunder, Sand, Pineapple, Lavender and Old Rose are effect glazes. Crazing, colour changes and runny areas are part of the appearance. Some of these are also unglazed at the bottom due to the properties of the glaze. The goods are SGS tested, which guarantees that they are non-toxic. (This does not apply to our Salon and Glänta interior collections, which are not intended for food use). The work environment complies with CE requirements, which means that the manufacturer or importer certifies that the product complies with the EU's basic health, environmental and safety requirements.