Beautiful puzzles and crafts for dessert
When rhubarb wakes up in the garden, it's spring. Get inspired by photographer and food creator Magali Ancenay's approach.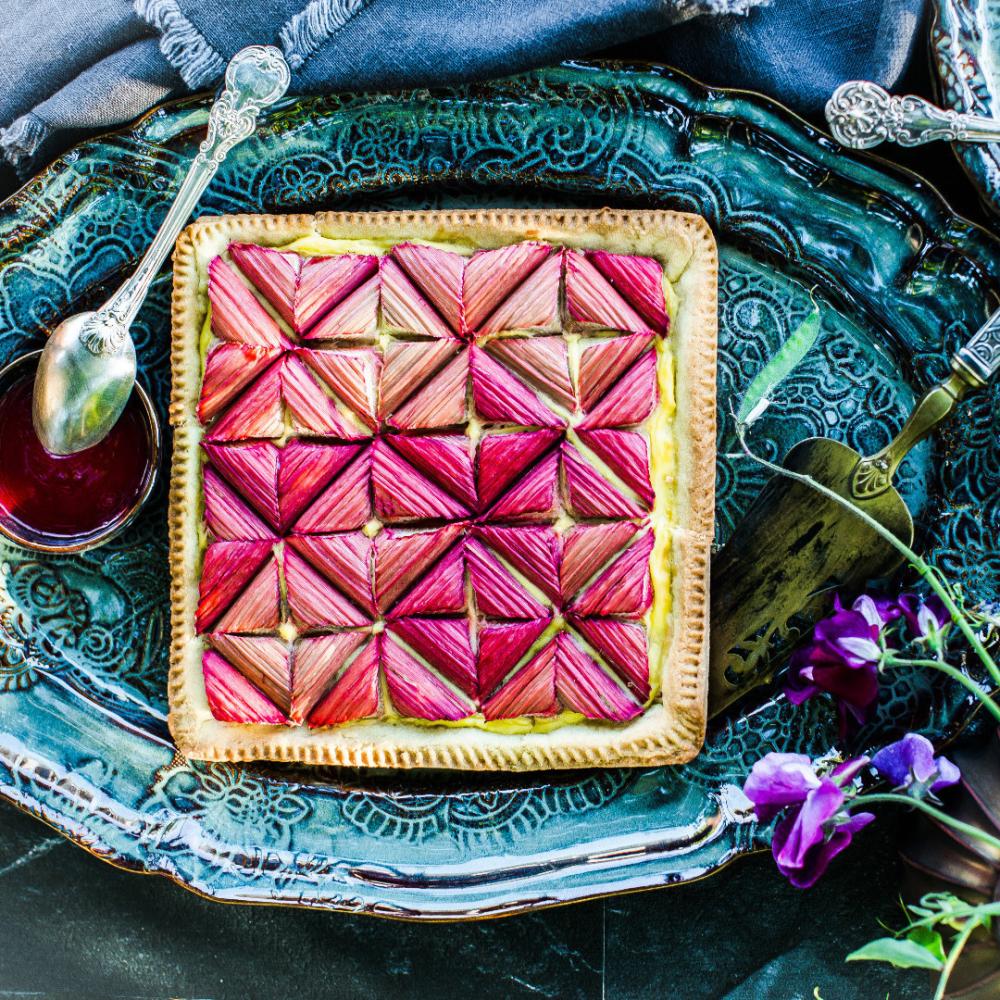 When rhubarb wakes up in the garden - it's spring. Agree that it's an ingenious way to make rhubarb pie even more appealing. It's not really that difficult, you just have to figure out how to do it, which is what food artist and photographer Magali Ancenay has done. 
Here she has used a square shape and cut the rhubarb into small triangles before adding the graphic pattern. The pie is presented on an oval dish from the Arabesque series. 
And how delicious it is when you take a bite. Each piece of pie is further decorated with berries and edible flowers and placed on a plate, also from the Arabesque series.  
Beautiful, delicious and something to talk about at the table. 
PS! Did you know that rhubarb is actually a vegetable, but we use it as a fruit and often in pies. The first rhubarb harvest tastes best when the stalks are tender and brand new for the year. DS.