Cozy with soup in cups
Mingling with soup is just fine. Especially if you serve soup by the cup.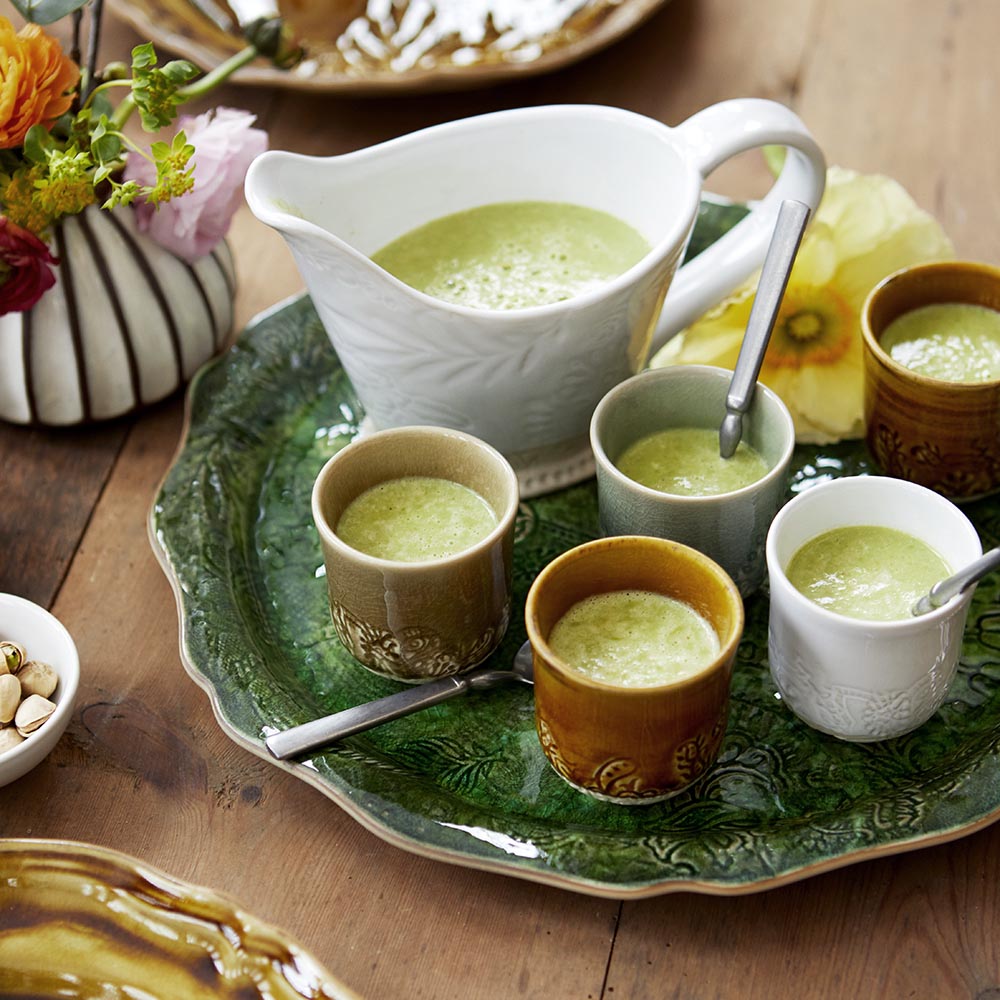 Hot or cold doesn't matter - both work just fine. Sitting and enjoying soup in the garden or on the balcony is a cosy factor you can take well into autumn. Wrap your hands around the cup and get warm all over. 
Soup is also a great mood enhancer at mingling parties, hot or cold. Want to make a delicious Crème Ninon or perhaps a cold cucumber soup with prawns? For the latter, thread some prawns onto a cocktail stick and place over the cup. 

A tip is to serve the soup in ceramic dishes to keep the heat in style. Both cups and saucers are available in the Arabesque series. Our espresso cups are perfect for a small mingling soup or as a soup shot with the starter.