At Sthål we love sauce
That's why we've made a jug that holds a lot of the good stuff and is also nice to look at. Sauce for starter, main course and dessert. Susanna's dip sauce is both super fast and super tasty.
Pitcher in Arabesque for the good sauce
When we at Sthål designed our pitcher in Arabseque, we wanted it to have plenty of space and hold a lot of sauce. A good sauce highlights the flavor of everything else on the plate and you want a lot of it. Dear child has many names, the pitcher from us at Sthål also highlights the table setting. It is beautifully boat-shaped with an ear and perfect for the festive table. Glazes that match both the food and the table - antique, fig, lavender, old rose, prima vera, sand, thunder and white. The sauce and pitcher have their place.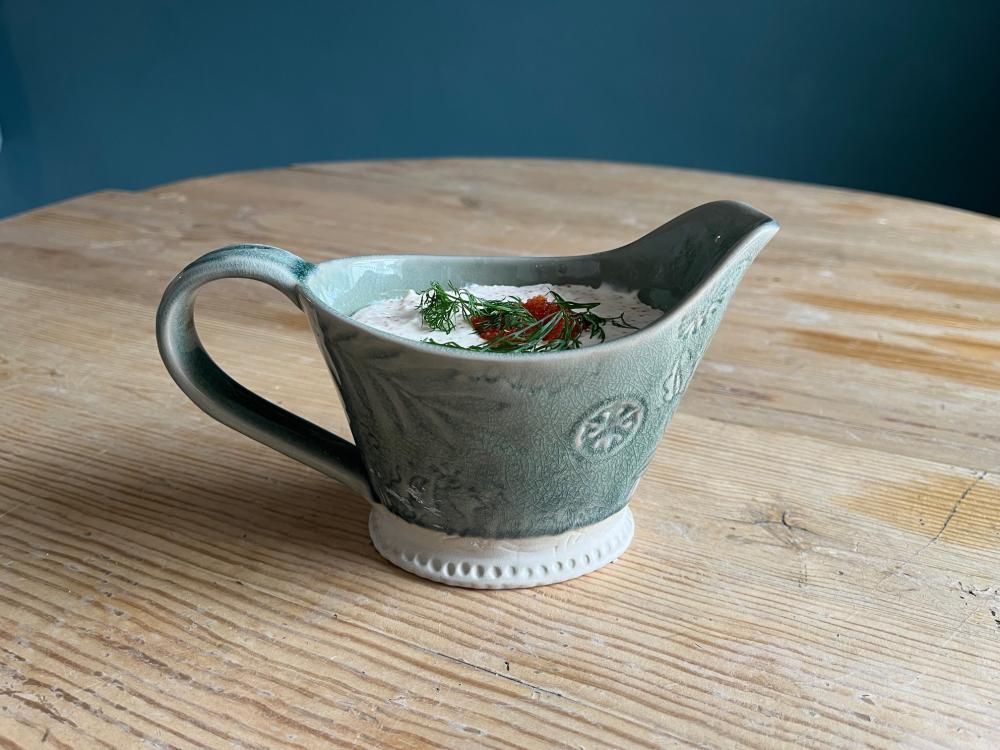 Super quick dip sauce
A festive dip that you simply mix together from crème fraiche, caviar, rum, dill, lemon and finely chopped red onion. Serve with salty chips.
Let's share a super tasty rum sauce that we often serve before dinner with good chips. 
Ingredients
 2 dl Creme fraiche
1 jar of red lumpfish roe 
1 wedge of lemon
½ finely chopped red onion 
dill 
Do this:
Stir the ingredients together. Serve as a dipping sauce with salty chips or with hot smoked salmon. Simple and always delicious.