Long live love!
Set the table for a dinner that makes your heart skip a beat. The way there is through the stomach.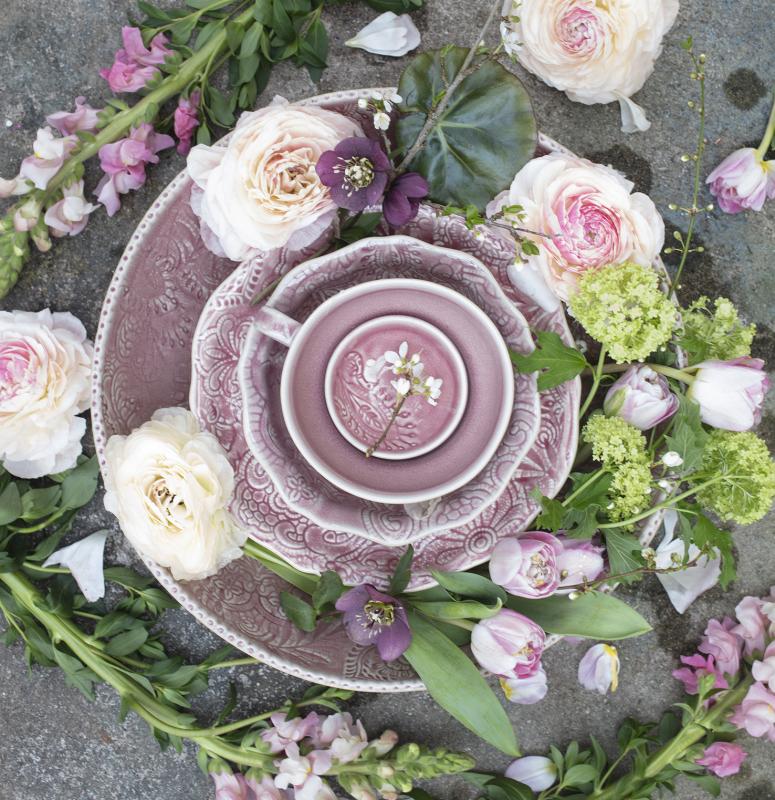 A beautiful table setting with the Arabesque series and it will be love at first sight. If it's already love, it's a new beginning when you're pampered a little extra at the table. On Valentine's Day, a good dinner is high on the list of ways to celebrate. Put your phones aside and devote yourselves to each other. Tickle your appetite with a table setting that sets the tone. Sprinkle beautiful rose petals and that romantic mood is in place. Mix colours and shapes that will be impossible to resist.

With Sthål's Arabesque series, the table is set with love. This year's bride and groom are in full swing planning the big party. Once the venue is booked and the dates are set, it's time to send out the invitation and write the wish list. But what to wish for and what to give? The Arabesque range is also a great gift for those who have already lived together for a while. There are many different pieces in different shapes and glazes that match each other and match what is already in the home.
It's not just the guests around the table who enjoy themselves. Different glazes in Arabesque also marry each other. Arabesque can be added to endlessly. If you want to refresh, simply add a colour, set the table with plates in different glazes or layer on top of each other with different colours and shapes. After all, there's a shape for everything - the rings fit perfectly in a small bowl for those who are going to propose. And as always, it's nice when the ceramics can withstand being washed in the machine, so it's easy to be ready for the next party - whether it's Valentine's Day for two or the big family gathering. Long live the love of company and food.