Magnificent bowls for all occasions 
A toast to the toast. Sure is nice to put out a bowl of goodies. From a small dipping bowl to a large bowl. Sthål has the whole register of beautifully designed bowls in vibrant glazes.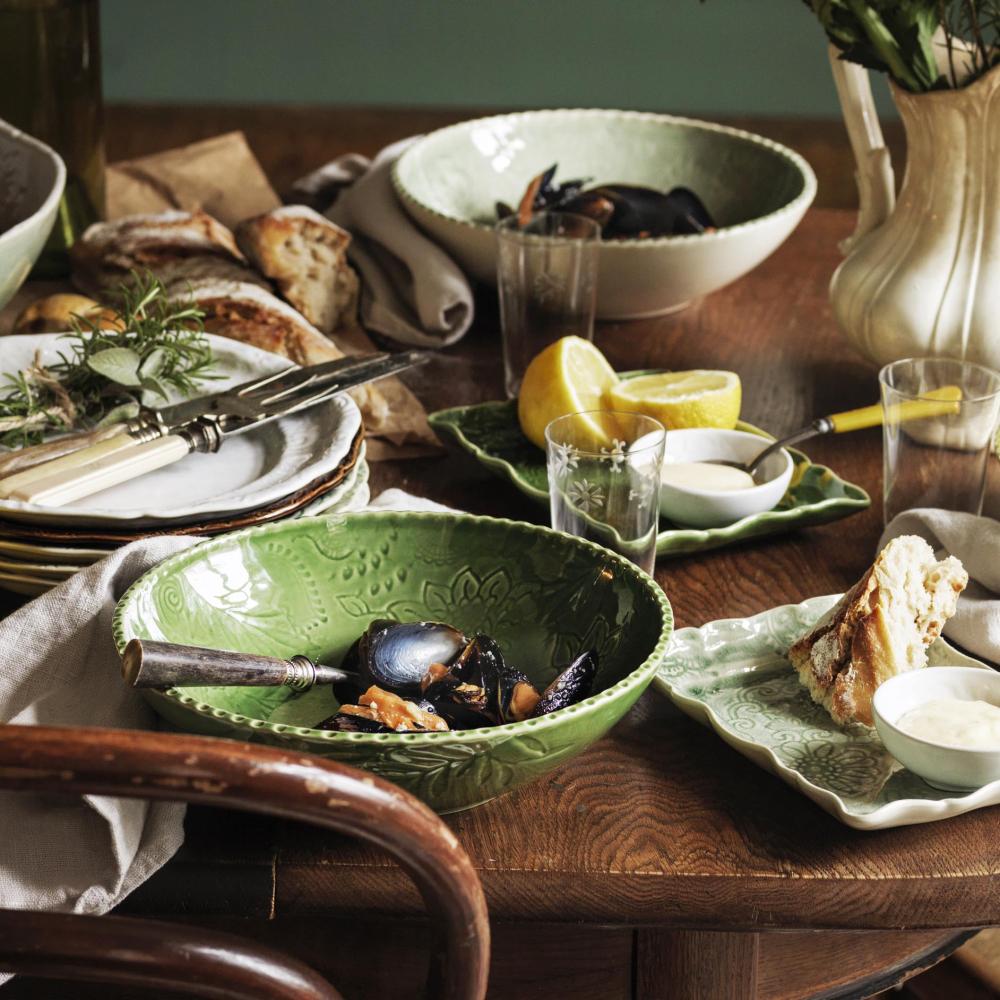 Food and creativity in one bowl
All sthåls ceramics can withstand oven heat, stimulating new culinary adventures in the kitchen. What can you serve in the large, spacious bowl? Noodles, risotto or perhaps your entire freshly cooked mussel catch. The food is so beautiful in Sthål's bowls: you'll feel like you're in the best multi-star restaurant. A feast for the eyes and the atmosphere. Ceramic bowls can really spark your creativity. Instead of starting from the recipe, the magnificent bowl takes over. Today, I'm going to offer you something beautiful from my bowl from Sthål. 
Toast in large and small
Charm guests as you set the table in a large bowl. Did you know that it is a beautiful setting when the food is surrounded by beautiful ceramics? Sthål has taken this into account and designed bowls for all kinds of occasions and foods. Let the buffet table be set with bowls filled with beautiful salads, green salads, hearty salads and everything can be ready in advance before the guests arrive.
A bowl of icing and memories
We all have memories of something tasty and fresh served in a bowl. Perhaps from childhood summer holidays when a big bowl of strawberries was brought to the table. Or a beautiful bowl of freshly-picked Swedish apples that stood out for everyone to take when they wanted. Whatever a bowl holds, the shape helps to embrace the food tastefully.
A small toast and everyday life becomes a party
Oh, yes. Even the smallest bowl has important tasks. Ketchup, for example, gets a quick upgrade when served in a dipping bowl instead of the bottle. It suddenly becomes something completely different. The same goes for the butter. Who wants to see a butter change at a fancy dinner? Serve the butter in a small dipping bowl instead. Elegant as can be. A little tip if you're one of those people who take off their rings before bed. Let them have their own little ceramic bowl next to the bed and you'll always know where they are when you wake up. Bowl for the bowl. It's worth it.