Arabesque makes it easy to socialize
It should be easy to socialize. With our Arabesque collection, every day is a celebration. Any occasion with food becomes something special.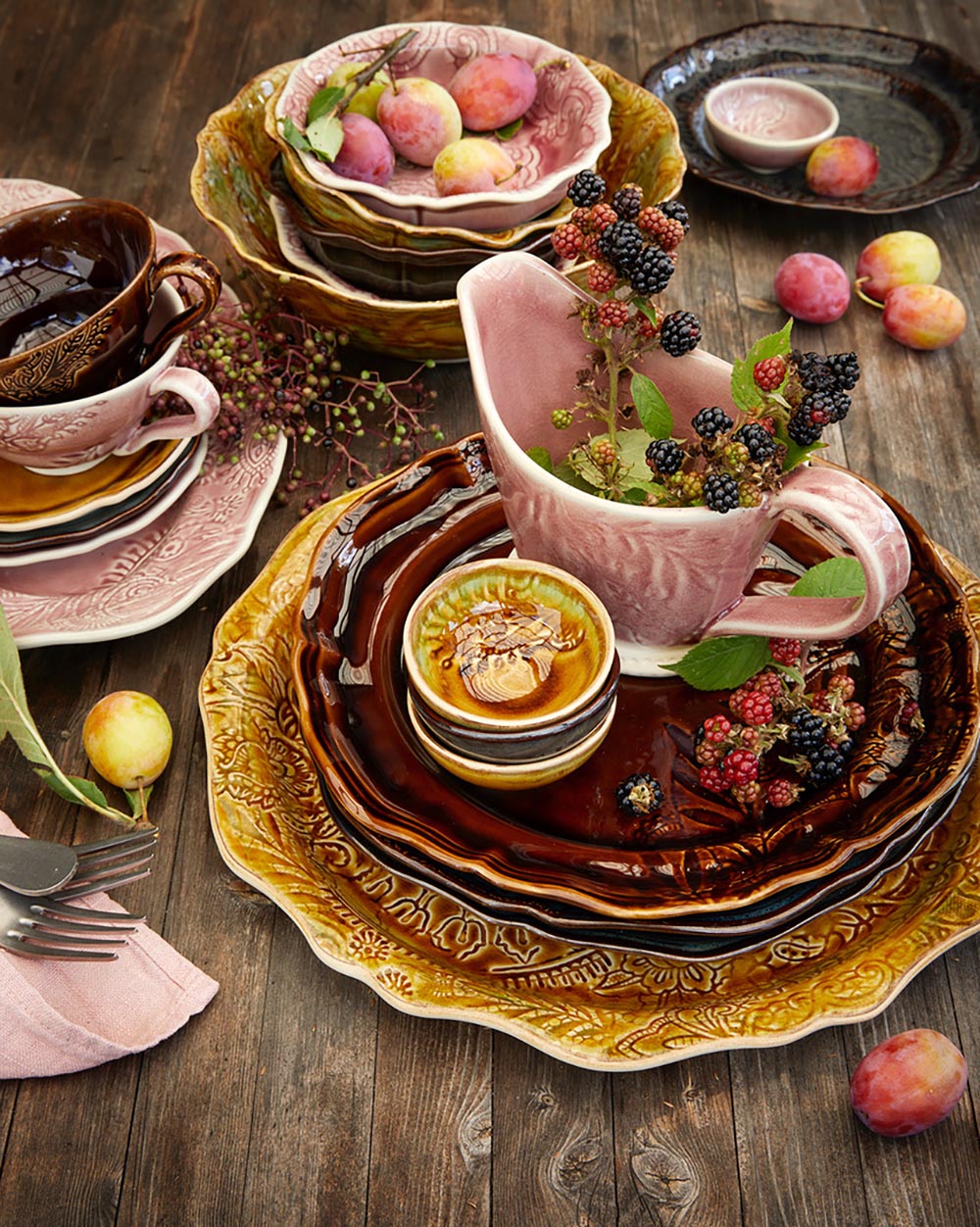 Arabesque is Sthål's original
Sthål is the company with a passionate interest in socializing and food. Founders Susanna Theander and Helena Åkesson-Liedberg lacked the shapes, patterns and colours to create the right setting. They wanted bowls, plates and saucers that could be matched and mixed, while still working individually. Ceramics that did justice to food. So in the ceramics workshop, work began on designing a collection that was exactly what they wanted. The result was Arabesque, which has won the hearts of many and sets a pleasant tone for the party.
Arabesque invites you to try new dishes
Different shapes in different glazes and with different patterns - that's Arabesque. The genius is that they go together and make the table a delight. Setting the table with Sthål's Arabesque collection is inspiring and makes it fun and easy to invite people to socialise over a bite to eat. You know your guests will like what they see. The ceramic is durable and oven and dishwasher safe. Cooking in a beautiful gratin dish or setting out your feast on large beautiful round dishes makes cooking a pleasure. Everything looks beautiful in the beautiful ceramics.
Design in Arabesque
Delightful glazes and lovely patterns complement each other and bring the table to life. Arabesque is a lively pattern of leaves, vines and ornaments beautifully drawn in the glazed ceramics. No two pieces are exactly alike, but the kinship is clear. That's the charm and the whole idea of Arabesque.
Comfortable with Arabesque
The collection consists of ceramics for everyday and festive use. Indulging in a moment at the dinner table every day is relaxing. But how to do it? Arabesque has taken contemporary design into account. To provide a thoughtful feast with tasty culinary dishes is sometimes possible, but far from always. That's why it's nice to have ceramics that suit even the simplest of dishes. Even ready-made food that is picked up on the way home from work. You can always create a nice atmosphere around the table. The sushi can be placed on a beautiful tray. The pizza can be served on a nice pizza plate from Sthål. That's what makes the ceramics in Arabesque so incredibly useful. It creates an instant atmosphere and makes it fun to gather around the table every day of the week.
Arabesque a tableware for interior design
In the old days there were so-called taffemakers in the fine castles. Their job was to dress the table. Today you dress the table with Arabesque ceramics and whether you stay in a castle or a hut, the atmosphere is festive and whets your appetite for life and food. Enjoy the decor and the food.