Discover all Sthål collections
Fine vases and lovely jars with lids, elegant bowls, decorative plates and serving dishes are furnishing elements that give a room soul. Beautiful ceramic items that spread a sense of humour and a pleasant atmosphere.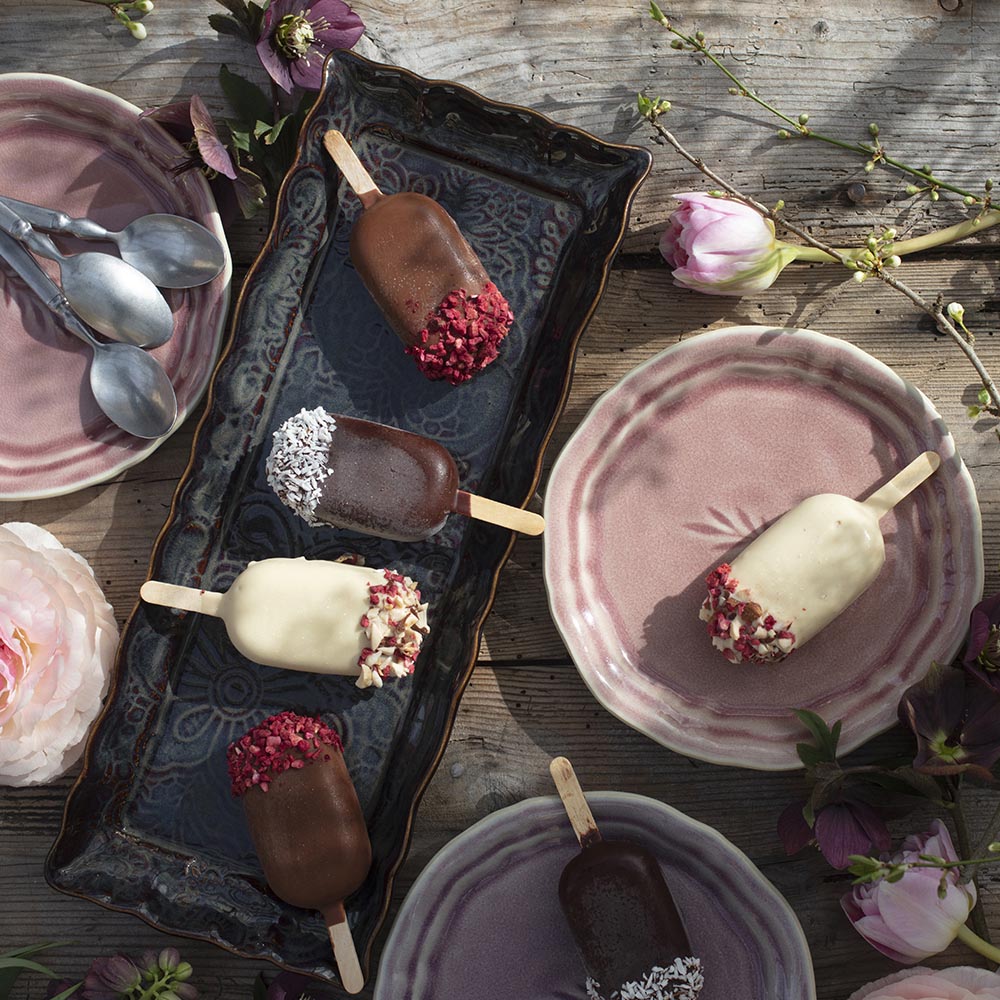 Let ceramic glazes become part of your interior
Flowers do something good to us and are wonderful to be surrounded by. Beautiful vases with beautiful flowers are great decorative items. With well-chosen vases you can always vary your home according to what the season has to offer. Sthål vases are made of high-fired terracotta. The different models fit together as a group, but the vases also stand well on their own. Wherever you place the vase, it will make a positive impact on the room. Glazes and sizes can be matched and mixed with each other and with beautiful flowers to always create variety. Good vases get you excited about decorating with flowers. Create your own still lifes, make wild bouquets or mix flowers and twigs into exciting arrangements. A really good vase never withers, but is beautiful in its own right. Especially if it's carefully designed and glazed in a vibrant glaze.
Cup more than just for coffee
A cup should be comfortable to hold or wrap around if it has no ear. And the coffee cup can hold so much more than just coffee! Just think of all the tea lovers. Make a creative table setting and use the coffee cup as a small soup bowl or offer mulled wine in a cup on a cold winter's day. Look around and see which cup you want to say good morning, good dinner and good evening to. Maybe you don't want to be faithful to one coffee cup, but choose several.
A small toast and everyday life becomes a party
Oh, yes. Even the smallest bowl has important tasks. Ketchup, for example, gets a quick upgrade when served in a dipping bowl instead of the bottle. It suddenly becomes something completely different. The same goes for the butter. Who wants to see a butter change at a fancy dinner? Serve the butter in a small dipping bowl instead. Elegant as can be. A little tip if you're one of those people who take off their rings before bed. Let them have their own little ceramic bowl next to the bed and you'll always know where they are when you wake up. Bowl for the bowl. It's worth it.